Finding a home warranty in Tennessee is easy as many reputable companies offer their services to the residents of this state. However, finding the right home warranty may take some time. To simplify this task for you, we have reviewed multiple home warranty companies in Tennessee, rated them, and organized accordingly.
Editor's Choice
97.0
Limited Time: New Customers Get $100 Off
Claim Offer
Best Overall
97.5
Limited Offer: $50 Off + 1 month free
Claim Offer
Most Affordable
95.8
Limited Time: $150 Off + 2 Free Months + roof coverage
Claim Offer
Best Home Warranty Companies in Tennessee
Disclosure: ReviewHomeWarranties.com has referral agreements with some of the home warranty companies presented on our lists throughout this website, including our the above rankings. Referral income which we generate through these agreements helps us keep the content free of ads and accessible.
Is it a good idea to buy a home warranty in Tennessee?
The main reason why Tennessee residents buy a home warranty is to save money on home repairs, which may end up costing a lot. If, for example, your heating system malfunctions, fixing a heat pump may cost you over $500, and a water heater will be over $800. A comprehensive home warranty plan, on the other hand, may only cost you around $40 per month.
To help you decide whether a home warranty is worth it, we created the Home Maintenance Calculator. When you enter the age of your house and how many repairs per year you have or expect to have, you will immediately see how the maintenance cost compares to that of a home warranty.
Top 7 Best Home Warranty Companies in Tennessee
More than sixty-five percent of the Tennessee population live in their own houses. If you are one of the lucky homeowners who purchased a brand new house with everything covered under a manufacturer's warranty, you might not need a home warranty for a few more years. For most repairs, manufacturer's and home warranties cannot be combined.
The closer the age of the house is to the 10-year mark, the more likely you will benefit from having a home warranty. The median year of a house built in Tennessee is 1982, so buying a home warranty would be a good choice for the majority of homeowners in the Volunteer State.
What should be covered under a home warranty in Tennessee?
To answer this question, homeowners should take into consideration not only the age of the house but also its location. Geographically, Tennessee can be divided into three parts—east, middle, and west. Each one has different climate conditions that may influence the normal operation of home systems and appliances.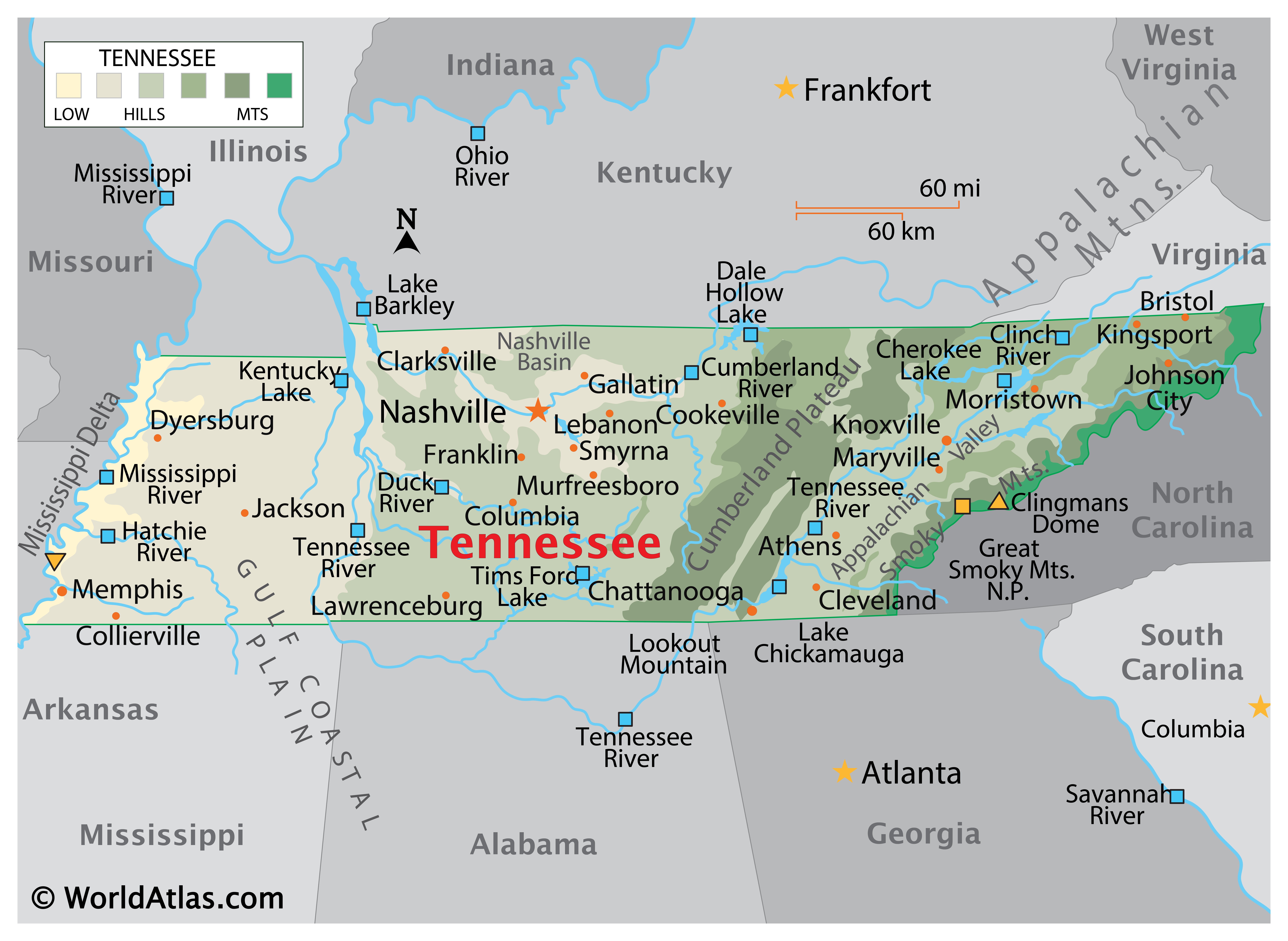 In the east, there are the Blue Ridge Mountains. The average elevation in this area is 5,000 feet above sea level. The population is sparse here, located mostly in the Great Valley. The weather in this area is usually more severe than in the rest of the state. There are more snow days, and the temperature in the winter is cooler. The lowest temperature was -32°F, recorded at Mountain City on December 30, 1917.
If you live in or around the major cities in the area, such as Knoxville or Chattanooga, it will make a lot of sense for you to cover your heating system under a home warranty. One of the best coverage options on the market is offered by Total Home Protection. They cover up to two heating system units per house of any type—gas, electric, or hot water—providing these are the primary sources of heat in the house.
In Middle Tennessee, the climate is warmer and milder. This is where the majority of the state's population lives, in cities like Nashville (the capital), Clarksville, and Murfreesboro. Middle Tennessee was a common destination for settlers from Virginia who crossed the Appalachian Mountains in the late 18th to early 19th century.
Best Home Warranty In Tennessee?
In the Volunteer State, Choice Home Warranty is the best home insurance coverage for the area. Why? Because of their three extensive plans, their emergency repair services and their 24/7 availability both online and by phone.
Homeowners who live in old houses may want to consider a comprehensive plan from one of the home warranty companies in Tennessee. We have collected the data on the top ranking home warranty coverage plans together in one place so that you can choose the one that fits you best.
West Tennessee is located between the Mississippi River in the east and the Tennessee River in the west. Naturally, this area is characterized by high humidity, which may influence how home appliances operate.
If you live in Memphis, Jackson, Bartlett, or other cities in West Tennessee, it's wise to buy home appliances that do not have any exposed metal parts that in humid climates may corrode quicker than in drier climes. Most home warranty companies in Tennessee do not provide coverage for repair due to corrosion.
Another factor that may contribute to the normal wear and tear of appliances is power grid reliability. Tennessee is ranked 43 out of 50 due to the number of power outages every year.
For those homeowners who want to cover their home appliances only, Select Home Warranty offers the Bronze Care plan that includes washer and dryer, refrigerator, stove or oven, built-in microwave, dishwasher, and garbage disposal.
Final words about buying a home warranty in Tennessee
For any homeowner, it is always good to know that in case something happens to their home systems or appliances, everything will be fixed or replaced on time without any big expense. This is why more and more homeowners in Tennessee purchase a home warranty.
Finding a reliable home warranty company that will cover all that you need is not an easy task. Some companies provide better coverage for home systems, while others specialize in kitchen and laundry appliances.
In order to help you find the right home warranty plan, ReviewHomeWarranties has collected information on the coverage policies from the top companies in Tennessee, including company credibility, terms and conditions, costs and fees, and consumer feedback.
Please read our reviews before you purchase a home warranty and make an educated decision on whether you need a home warranty at all, and if so, which company and plan will fit you best.
Looking for a home warranty in a nearby state? Check out our comprehensive reviews on states like Mississippi.